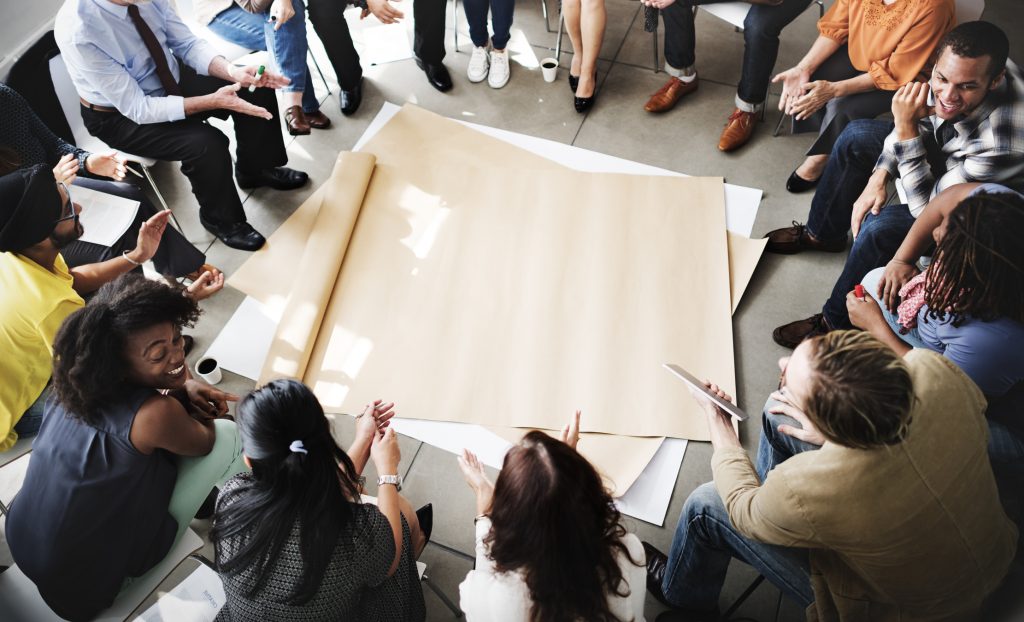 If you're a foodie like me, you probably have a secret recipe for every occasion that gets people talking. For summer, my grilling ritual is never without a special marinade. Any meat or vegetable gets soaked overnight to absorb the herbs and spices for a tender and savory finish. Works every time!
I wrapped up my summer with a speaking engagement at Forefront HQ where they hosted the 2017 cohort of the YNPN Chicago Leadership Institute. I touched on the importance of integrating storytelling with finance. Prior to my talk, Forefront's Chief Operating Officer Andreason L. Brown gave a presentation that clarified the difference between financial management and financial leadership. His final talking point provided the perfect setup for my opening:  Are organizational decision making and finance integrated in your nonprofit?
Effective leadership uses a strategic approach to coordinating the decision making process across all managements functions. It requires seeing the organization through a wider lens and understanding more deeply how mission guides every single activity.
It is common practice to start with developing a strategy. Barkada Circle® takes one extra step up. We begin by marinating stakeholders in story.
Immersive Storytelling: Prepping for Strategy
Having participated in several nonprofit board and staff meetings, I've observed how many come to the table and advocate for their own agenda. The plan tends to be a watered down list of actions that hopes to appease everyone without getting to a real solution.
At Barkada Circle®, we realize that an organization's goals and objectives have to be rooted in its identity which is best defined through the foundational narrative. This comes to life during a comprehensive visioning process where stakeholders share their stories that make their personal connections to the mission become vivid for each other. They begin to see their common experiences, aspirations and hopes for the cause.
What began as individual agendas eventually converge into one agenda–ready for effective strategic planning with everyone on the same page.
Sustaining What Works
When we share stories within our organization on a regular basis, we begin to see patterns that tell us what's working. We also discover gaps that need to be addressed and solved. Storytelling is intrinsic in every organizational function. In finance, particularly, story gives context and meaning to the numbers. Only then will data become valuable for decision making.
Storytelling sparks essential conversations that we otherwise wouldn't have with our staff, manager, co-worker and volunteers. Engaging in real dialogue that changes the way we see other people and ourselves can create opportunities for taking the human dynamics to a whole new level.
What is transformational is also what sustains us.